Departments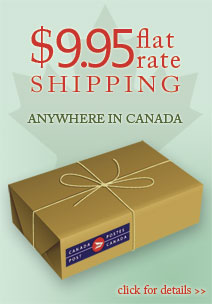 Feature ED (Extra-Low Dispersion) glass, delivering edge-to-edge sharpness...

$439.95

Sale Price:

$365.00

A professional consumer weather station from a trusted North American built...

$395.00

Sale Price:

$355.00

Features a full bodied, hand hammered, copper Rooster ornament with copper...

Weight adjustable, most effective, squirrel proof bird feeder...

The elegant, ruby red dangles are certain to get your hummingbird's attention!
For the Birds Nature Shop is Canada's choice for quality bird feeders, binoculars, windchimes, weathervanes, wireless weather stations and traditional weather instruments with secure online shopping. We offer a 30 day money back guarantee and a best price policy on every item in our store and ship orders all across Canada.

Our selection includes wild bird supplies, bird watching optics and weather observation products from the top manufacturers including: Allied Precision, Aspects, Duncraft, Droll Yankees, Birds Choice, Parasol, Music of the Spheres, Woodstock Chimes, Good Directions, Nikon, Eagle Optics, Swarovski Optik, Vanguard, Vortex, Pentax, Zeiss, Davis Instruments, Dingens Barometers, Whitehall Products and Kestrel Pocket Weather Meters.