Departments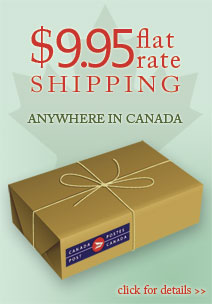 Light transmission of up to 90 percent results in a near-perfect viewing...

$349.00

Sale Price:

$279.00

With night vision preserving backlight, just under 4 ounces and you get every...

$359.00

Sale Price:

$189.00

Holds up to 16 lbs of bird seed. This extra large capacity feeder is a...

the underside of the wooden chime top houses a cast metal remembrance...

For almost 300 years the rooster weathervane has stood atop structures in...

Our woodpeckers love this specially designed suet feeder that accommodates a...
For the Birds Nature Shop is Canada's choice for quality bird feeders, binoculars, windchimes, weathervanes, wireless weather stations and traditional weather instruments with secure online shopping. We offer a 30 day money back guarantee and a best price policy on every item in our store and ship orders all across Canada.

Our selection includes wild bird supplies, bird watching optics and weather observation products from the top manufacturers including: Allied Precision, Aspects, Droll Yankees, Birds Choice, Parasol, Woodstock Chimes, Good Directions, Celestron, Nikon, Eagle Optics, Swarovski Optik, Vanguard, Vortex, Zeiss, Davis Instruments, Whitehall Products and Kestrel Pocket Weather Meters.